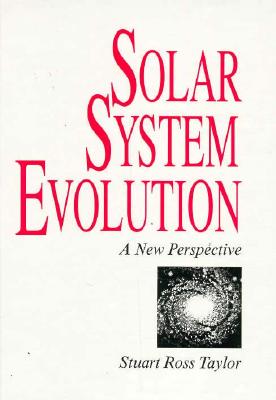 Stock Image -May Not Reflect Actual Item
Author Name Taylor, Stuart Ross
Title Solar System Evolution
Binding Hardcover
Book Condition Very Good
Publisher Cambridge University Press
ISBN Number 0521372127 / 9780521372121
Seller ID SKU20155467
0521372127 Top edge of pages dirty, covers scratched slightly. Appears unread. ~Very Good. Light shelf wear to covers/corners; satisfaction guaranteed. Hardcover with no dust jacket.
Stock Description, May Not Reflect Item
This book describes the origin and evolution of the solar system, with an emphasis on interpretation rather than description. Starting with the Big Bang 15 20 billion years ago, it traces the evolution of the solar system from the separation of a disk of gas and dust, the solar nebula, 4.7 billion years ago. The problems of the formation of the Sun and the planets are considered beginning with Jupiter and the other gas giants, and ending with the formation of the Earth, the other rocky inner planets and the Moon. All planets, satellites and rings are different and random encounters have played a major role in the evolution of the system: the Moon is the product of a chance collision. The author concludes that the solar system is probably unique; other planetary systems may be common, but will probably not resemble ours either in numbers or types of planets.
Price = 15.00 USD