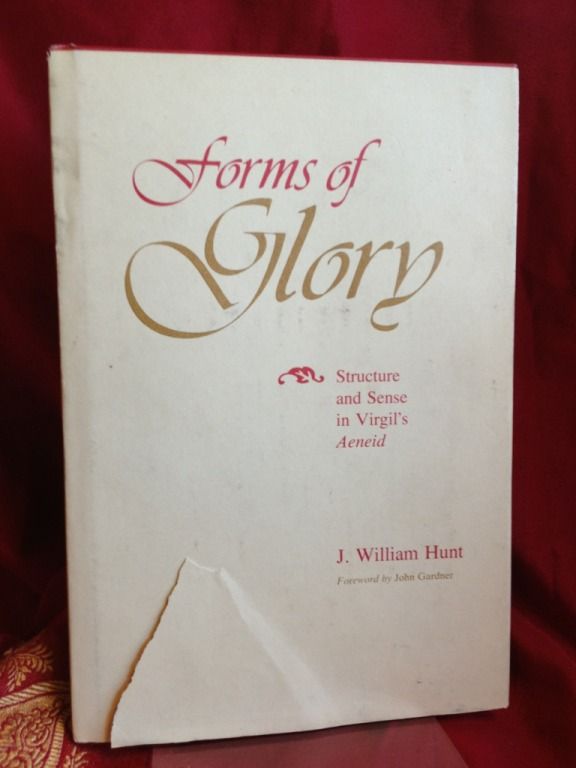 Author Name Hunt Ph.D., Associate Professor J. William
Title Forms of Glory: Structure and Sense in Virgil's Aeneid (Literary structures)
Binding Hardcover
Book Condition Very Good
Publisher Southern Illinois University Press
ISBN Number 0809306409 / 9780809306404
Seller ID SKU1007354
0809306409 ~Very Good. Light shelf wear to covers/corners; satisfaction guaranteed. Hardcover with Dust Jacket, torn at bottom. Light bumping and rubbing to corners and edges.
Stock Description, May Not Reflect Item
Exploring the metaphorical world of Vir-gil's narrative, Hunt ranges throughout the poem viewing its part in relation to the structure of the whole as a unique aesthetic presentation. The result is pene-trating application of organistic formal-ism to the entirety of the "Aeneid "and a strengthening of the bond between classi-cal scholarship and contemporary criti-cism.
Price = 15.00 USD