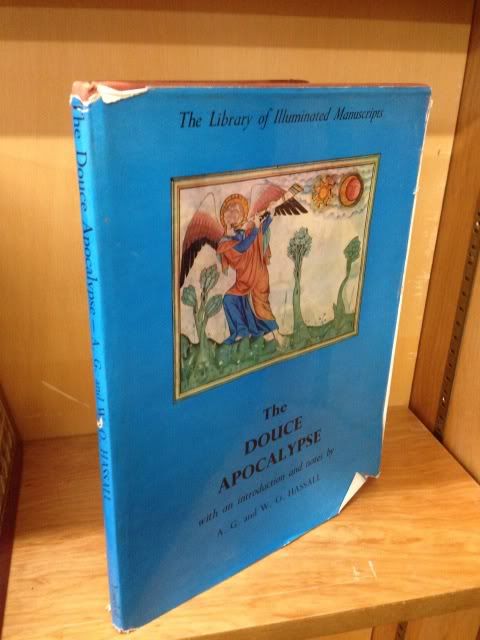 Author Name Hassall, A. G. & W. O.
Title The Douce Apocalypse
Binding Hardcover
Book Condition Good
Publisher Thomas Yoselhoff
ISBN Number B0000CL3UT
Seller ID SKU05140015
B0000CL3UT ~Good. Light to moderate shelf wear to covers/corners; satisfaction guaranteed. Hardcover with Fair Dust Jacket. Association Copy: Bears the address tab of Dr. Elspeth Pope. In 1991, Elspeth Pope, recently retired as a professor in library and information science, met Dr. Melissa Hardie, director of the Hypatia Trust in Cornwall, England. Melissa and her husband, Dr. Philip Budden, had created the Hypatia Trust, a library of published and personal documentation of the achievements of hundreds of creative women. Their collection of more than 15,000 items was housed in a fine building, in the garden next to their home. Their work ? and Hypatia?s story planted the seed that grew into the dream that became the reality of Hypatia-in-the-Woods, a ?Retreat Center for Women in the Arts, Academe & Business? located in Shelton, Washington. We have more of Dr. Pope's library available upon request.
Price = 25.00 USD