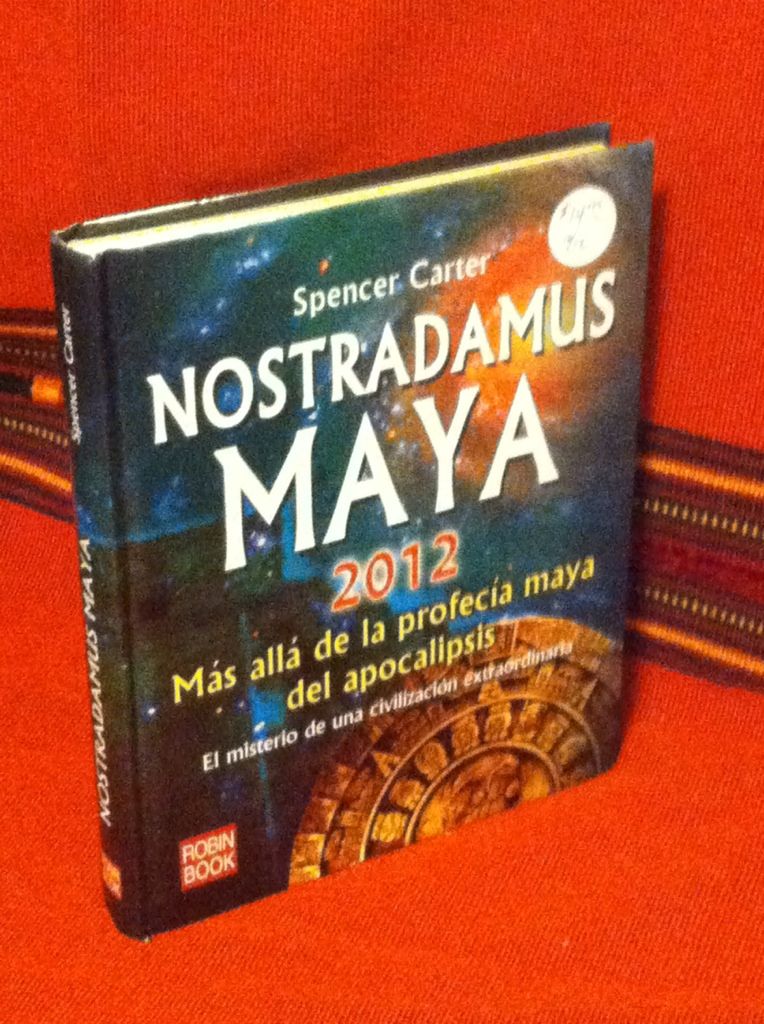 Author Name Carter, Spencer
Title Nostradamus Maya 2012: Más allá de la profecía maya del apocalipsis (Spanish Edition)
Binding Hardcover
Book Condition Good
Publisher Redbook Ediciones
ISBN Number 8499170145 / 9788499170145
Seller ID SKU1004176
8499170145 ~Good. No DJ. Hardcover. Light to moderate shelf wear to boards; satisfaction guaranteed. Text in Spanish.
Stock Description, May Not Reflect Item
Exploring such questions as "Will the world end in 2012?" and "What is the cosmic message that the Mayans left behind?," this remarkable guide discusses the multifaceted mysteries that surround the Mayan civilization and the real significance of their extraordinary predictions. This timely analysis addresses topics such as the phenomenal cosmic alignment that will occur in 2012, the evolution and abrupt disappearance of the Mayan civilization, and how their knowledge and beliefs correspond with contemporary science."Explorando preguntas como" Se acabara el mundo en el 2012?" y "Cual es el mensaje cosmico que dejaron los Mayas?," esta guia notable discute los multiples misterios que rodean la civilizacion Maya y la verdadera significacion de sus extraordinarias profecias. Este analisis oportuno aborda temas como la fenomenal alineacion cosmica que ocurrira en 2012, la evolucion de la civilizacion Maya y su abrupta desaparicion y como sus conocimientos y creencias corresponden a la ciencia contemporanea."
Price = 7.00 USD